A Tale of Two Provinces: Basic Income Approaches in PEI and B.C.
Date: May 27, 2021 | 12:00 - 1:00 p.m. ET
Speakers: Hon. Hannah Bell, Professor J. Rhys Kesselman, and Barbara Halliday
Moderator: Emma Paling
In recent years, the Provinces of Prince Edward Island and British Columbia have both commissioned research panels exploring the feasibility of provincial basic income programs or policies reducing poverty. On the east coast, the answer was a resounding "yes", though it would require federal government cost matching to make the program sustainable. On the west coast, the report recommended targeting basic income towards two demographics - youth ageing out of care and people with disabilities - while concluding that fixing the existing social support system should be the primary focus of poverty reduction policies.
Join us with Hon. Hannah Bell, MLA (Green Party House Leader) for the Province of PEI; Professor J. Rhys Kesselman, co-author of B.C.'s report Covering All the Basics: Reforms for a More Just Society; and Barbara Halliday, member of Nelson At Its Best Society; with journalist, Emma Paling, to explore the benefits and drawbacks of each approach and discuss what these reports contribute to our growing knowledge base on Basic Income in Canada.
Speakers
Hon. Hannah Bell, MLA, Province of Prince Edward Island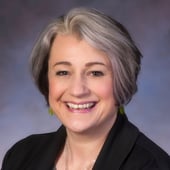 Hannah Bell was elected as the MLA for District 11: Charlottetown-Parkdale in a by-election on November 27, 2017, becoming the second Green Party MLA in Prince Edward Island. She was re-elected for District 11: Charlottetown-Belvedere on April 23, 2019, becoming part of the first Green Party Official Opposition Caucus in Canada. She serves as the Critic for Social Development and Housing, and as Official Opposition House Leader. Hannah has 30 years of varied experience in the public, private, and non-profit sectors in Canada and the UK. Prior to being elected, she served as Executive Director of the PEI Business Women's Association for 5 years, and as a software development specialist with the Department of Veterans Affairs. Hannah is the owner of a consultancy firm 'The Solution Agency', helping businesses build capacity and influence change through the power of storytelling, practical training and skills development, strategic planning and partnerships, and sustainable project design. Her professional and volunteer work has focused on equality and empowerment through education, advocacy, and grassroots democracy.

Prof. J. Rhys Kesselman, Simon Fraser University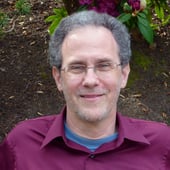 Jonathan Rhys Kesselman is a professor emeritus in the School of Public Policy at Simon Fraser University, where he held the Canada Research Chair in Public Finance from 2004 through 2017. He earned a Ph.D. in economics from MIT. From 1972 to 2003 he was a professor of economics at UBC, where he directed the Centre for Research on Economic and Social Policy and was Principal Investigator of the SSHRC-MCRI project on Equality/Security/Community. He co-edited a monograph resulting from that project, Dimensions of Inequality in Canada. He also served on the British Columbia Expert Panel on Basic Income, which released its report in 2021, https://bcbasicincomepanel.ca. Kesselman's research has addressed diverse applied theory and policy topics in the areas of taxation, income security, social programs, and public budgeting. He has published widely in scholarly outlets and writes occasional columns for the Canadian media. His research has won awards from the Canadian Economics Association, the Canadian Tax Foundation, and the Reserve Bank of Australia. His research contributed to the formation of the Tax-Free Savings Account, the Registered Disability Savings Plan, the BC Speculation and Vacancy Tax, and the BC Property Surtax. His writings and advocacy have been widely cited on the issues of mandatory retirement, income splitting, and Canada Pension Plan expansion.

Emma Paling, Journalist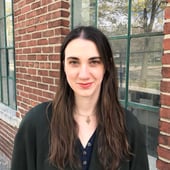 Emma Paling is a journalist in Toronto. Her work has been published widely by outlets like CBC News, HuffPost and VICE. As a reporter for HuffPost Canada, she produced an award-winning series on participants in Ontario's basic income pilot project called "No Strings Attached."