Authentically Sharing Power with Youth

Date: Wednesday, June 21, 2023 | 1:00–2:00 p.m. (ET)
Speakers: Meleah Follen, Northfield Healthy Community Initiative, hosted by Lisa Attygalle, Tamarack Institute


Description
Imagine if we allowed all youth to lead and move our world forward. Imagine sitting side-by-side with youth at decision-making tables, not as mentors or teachers but as equal partners. Society was not built to hear, appreciate or value the voice, knowledge, or lived experiences of young people. As the "adults" we are often the greatest barrier to allowing authentic youth led initiatives and youth input.
In this webinar, you will see examples of youth as decision-makers and youth implementing programs to grow their community. We invite you to use this inspiration to explore ways you can implement sharing power with youth in your organization and community. Importantly, Meleah will share the process they take to equip both youth and adults for success.
Register for this webinar below. All registrants will receive a full recording of the webinar, a copy of the slides, and a collection of links and resources. 
Speakers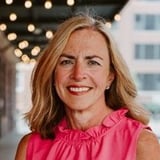 Meleah Follen, Youth Engagement Director, Healthy Community Initiative
Meleah oversees all aspects of Northfield YouthBank and coordinates 90+ youth in their service on local boards and commissions through the Youth on Boards program.
YouthBank is a youth philanthropy model established in Northern Ireland with chapters all around the world. Northfield YouthBank was the first chapter in the United States to train and empower local youth to grant funds out to other youth that develop projects to better their community. The Youth on Boards program has grown under Meleah's leadership from 4 organizations and 20 youth to over 24 organizations and 90+ youth participating.
By providing support to both adults and youth, the Youth on Boards program facilitates authentic youth voice throughout the Northfield community. She also serves as the staff lead for the Northfield Promise Social Emotional Learning Impact Team, an Adult Advisor for Students Supporting Students and a team member of the Northfield Racial and Ethnic Equity Collaborative.
Meleah has been active in the non-profit arena for the past 23 years as both volunteer and staff; having served as the Executive Director of a start-up non-profit in Minneapolis, the President of the Junior League of Minneapolis, the Chair of the Greater Minneapolis Crisis Nursery's Board of Directors and serving on numerous non-profit boards locally and nationally. She holds a Bachelor of Business Administration from the University of Notre Dame and a Bachelor of Science in Nursing from Loyola University Chicago.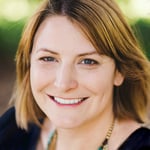 Lisa Attygalle, Consulting Director of Community Engagement, Tamarack Institute
In her role at Tamarack, Lisa works with cities and organizations to help them meaningfully engage their communities. Over the last eight years, her work has focused on creating authentic engagement strategies and training staff teams, teaching and writing about innovative engagement methodologies, and designing and facilitating workshops and collaborative processes with a focus on raising the voice of the context expert.
Lisa comes to this work from the private sector where she worked at one of Canada's leading communications firms with clients in agribusiness, healthcare, financial services and technology. Hailing from Australia, Lisa also worked on major water infrastructure projects as the liaison between municipal government, engineering and the community.
Lisa's other titles include Artist, Wife and Mum. On the side, Lisa is one of ten owners of Seven Shores Community Café in Waterloo, ON.