Building Sustainable Collaborations:
Authentic Engagement and Partnership-Building

Date: June 14, 2023 | 1:00 p.m.– 2:00 p.m. ET

Speakers: Darlene Gage and Jessica Kwik

This event is taking place in English with simultaneous interpretation in French. Click here to access the landing page for the French version.

Description
In January 2023, Tamarack launched 10: A Guide for Building a Sustainable and Resilient Collaboration. The Guide draws from many different forms of collaboration and reveals 10 factors which are foundational to building sustainability for collective efforts.
Join Darlene Gage, Transition Salt Spring, and Jessica Kwik, Peel Newcomer Strategy Group, as they share stories about how their collaboration efforts have sustained utilizing these factors. They will also discuss their lessons learned as they implemented a sustainability and resilience first approach.
Transition Salt Spring has helped create the collective tissue and lay the foundations for community-driven action. Its story exemplifies the importance of building community partnerships and maintaining relationships that contribute toward a common vision and agenda. And, ultimately, how trust can lead to change around a complex issue.
The Peel Newcomer Strategy Group has focused on building strong and collaborative partnerships and engaging content and context experts meaningfully. It has worked hard to find the right balance and intentionality when engaging groups with lived experience and groups with sector and systems knowledge, which has been key in ensuring people's time is being treated respectfully, and that momentum can happen at the right times.
In this webinar, we will reflect on the 10 sustainability factors and explore how people, resources, processes, and impact have contributed to building these unique stories of sustainability.
This is the fourth and final webinar in a series exploring sustainability and resilience.
For More Information
Speakers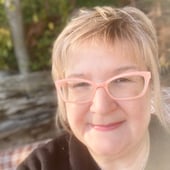 Darlene Gage, Executive Director, Transition Salt Spring
Darlene Gage is the Executive Director of Transition Salt Spring, whose sole mission is to organize a hyper-local response to climate change in the Southern Gulf Islands of BC through demonstration, experimentation, collaboration, and education. Darlene is a life-long community organizer and has worked in both rural and urban contexts on a wide variety of issues. Her new motto is 'good enough for now, safe enough to try'.
Jessica Kwik, Director, Peel Newcomer Strategy Group (PNSG)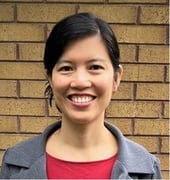 Jessica Kwik is the Director of the Peel Newcomer Strategy Group (PNSG), a local immigration partnership project based out of the United Way of Greater Toronto in Peel Region, Ontario, Canada. As a community collaborative, PNSG engages stakeholders to facilitate better integration of services for newcomers based on local data and planning. Jessica brings an educational and work background in applied health sciences, environmental studies, mental health promotion and settlement support.