Applying ABCD in an Urban Indigenous Context
Date: March 12 | 1:00 - 2:00 p.m. ET
Speaker: Lori Sokoluk

Are you curious about how Asset-Based Community Development fits within an Indigenous context? Join Lori as she guides us through the principles of ABCD and how they coincide with Traditional Values and their potential to lead to a decolonized approach to community. She will also explore the current Urban Indigenous reality and provide insights on what it means for an organization and/or process to be Indigenous-led.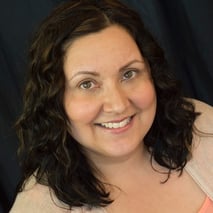 Speaker
Lori Sokoluk, Founder, Aboriginal YEG Principal, New Moose Consulting
Lori has over 20 years of professional experience working on issues impacting Aboriginal peoples and with Aboriginal communities in the private, public and non-profit sectors including nearly 10 years working in the federal and provincial public service in the areas of both policy and programs. As a Métis woman who grew up in an urban environment, she is passionate about creating more space for Aboriginal-led and culturally based solutions that are grounded in community development and strength-based approaches.