A Just Recovery for All
Date: October 14, 2020 | 1:00-2:00 pm ET

Speakers: Catherine Abreu, Natalie Appleyard and Maya Menezes
Moderator: Anjum Sultana
The COVID-19 crisis has been a wake up call for governments and civil society. The disproportionate impacts of the pandemic to health, the economy, environment and society as a whole are being experienced by individuals, families and communities across the country and the globe. As we look to recovery and approach the International Day for the Eradication of Poverty on October 17th, how can we ensure one which is transformational, equitable and sustainable?
A Just Recovery for All, a movement born out of the crisis and puts people first, to date has over 200 Canadian organizations as signatories to the six principles. Join speakers from member organizations of this movement - Climate Action Network, Citizens for Public Justice and The Leap, to discuss the framework and what it means for collectively ending poverty and creating lasting systems change.
Can't make the live event? Register below and we'll send you a full recording of the webinar.
Speakers
Catherine Abreu, Climate Action Network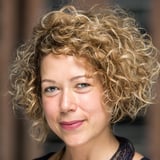 Catherine is the Executive Director of Climate Action Network. She is an internationally recognized, award-winning campaigner whose work centres on building powerful coalitions to advance transformative action on climate change. One of the world's 100 most influential people in climate policy as named by Apolitical in 2019, she has over 15 years of experience campaigning on environmental issues including 7 years in the heart of the global climate movement. An accomplished public speaker, Catherine has been honoured to share the stage with some of Canada's leading environmental thinkers including David Suzuki and Maude Barlow. Her commentary has featured in many news outlets including the New York Times, the Globe and Mail, the Toronto Star, and the Financial Post. She appears frequently on CBC, CTV, Global and other current affairs television and radio programs.
Natalie Appleyard, Citizens for Public Justice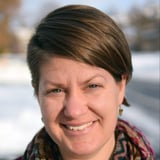 Natalie is the Socio-Economic Policy Analyst for Citizens for Public Justice (CPJ), an organization "inspired by faith to act for justice". CPJ seeks to equip and mobilize communities and individuals across the country to advocate for just policies in the areas of poverty, refugee rights, and ecological justice. Natalie uses her background in education to help convene and share knowledge with a variety of stakeholders. She is a member of the Steering Committees for Campaign 2000 and the Canadian Poverty Institute and represents CPJ as a co-lead of the Dignity for All campaign.
Maya Menezes, The Leap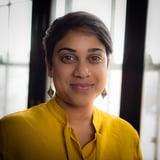 Maya is the Senior Manager of Programming and Development at The Leap, working directly with people mobilizing for change in their communities by crafting stories that make transformative change real. Maya is well-versed with the intersections of racism, climate justice and poverty. She is the climate, migrant and justice organizer from Tkaronto (Toronto) and has organized with No-One is Illegal - Toronto. She is also a climate justice intervener at the United Nations Framework Convention on Climate Change (UNFCCC). Currently, she's residing on the unceded and unsurrendered territories of the Mi'kmaq in Mi'kma'ki, K'jiptuktuk - also known as so-called Halifax, Nova Scotia.
Moderator:
Anjum Sultana, YWCA Canada
Anjum is the National Director of Public Policy, Advocacy and Strategic Communications for YWCA Canada. She is a also founder of the Racial Health Equity Network and organizer of the Millennial Womxn in Policy Initiative. Anjum is a principled supporter of progressive policies.