Faculty
Liz Skelton
Co-Founder & Director, Collaboration for Impact

Collaboration for Impact (CFI) is Australia's industry leader in equipping people with the skills they need to tackle complex problems through effective collaboration. Ultimately, people who participate in CFI workshops, conferences, masterclasses and events walk away equipped with the skills they need to drive systemic change, by collaborating successfully.
Liz Skelton is renowned in Australia and internationally for her expertise as a leader, practitioner, author and facilitator of adaptive leadership for social change. As Co-Founder & Director of Collaboration for Impact, Liz brings unique experience, skills and knowledge to the development of collaborations which enable cross stakeholder/sectors to change the way they work together to create positive social change. Liz provides advice, input and capacity building to governments, not for profits, corporates, philanthropists and community leaders on the leadership and collaboration required to achieve systems change. In this role, She also lectures on the skills & practice for collaborative leadership with the Centre for Social Impact at University of New South Wales.
Having accumulated 25 years of experience in both: the innovative development of adaptive leadership for social change and before that the hands on leadership of social change organisations in Australia and the UK. Liz brings this unique experience and skill to the development of the leadership required for positive social change.
In 2013, she co-authored her first book, The Australian Leadership Paradox: What it takes to lead in the Lucky Country, together with Geoff Aigner, published by Allen & Unwin. Her latest book, Lost conversations: Finding new ways for black and white Australians to lead together, was launched in November 2014 and was co-authored with a group of Indigenous and non-Indigenous leaders during a five year leadership initiative.
Liz Weaver

Co-CEO, Tamarack Learning Centre, Tamarack Institute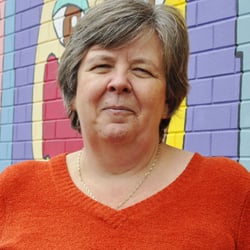 Liz Weaver is the Co-CEO of Tamarack Institute where she is leading the Tamarack Learning Centre. The Tamarack Learning Centre has a focus on advancing community change efforts and does this by focusing on five strategic areas including collective impact, collaborative leadership, community engagement, community innovation and evaluating community impact. Liz is well-known for her thought leadership on collective impact and is the author of several popular and academic papers on the topic. She is a co-catalyst partner with the Collective Impact Forum and leads a collective impact capacity building strategy with the Ontario Trillium Foundation.
Liz is passionate about the power and potential of communities getting to impact on complex issues. Prior to her current role at Tamarack, Liz led the Vibrant Communities Canada team and assisted place-based collaborative tables develop their frameworks of change, and supported and guided their projects from idea to impact.
From 2006 – 2009, Liz was the Director for the Hamilton Roundtable on Poverty Reduction, which was recognized with the Canadian Urban Institute's David Crombie Leadership Award. In her career, Liz has held leadership positions with YWCA Hamilton, Volunteer Hamilton and Volunteer Canada. In 2002, Liz completed a Masters of Management, McGill University. Liz has been awarded Queen's Jubilee Medals in 2002 and 2012 for her contributions to volunteerism in Canada and in 2004 was awarded the Women in the Workplace award from the City of Hamilton.