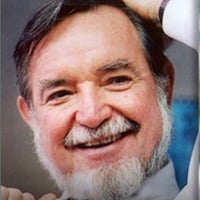 John McKnight is Co-Director of the Asset-Based Community Development Institute, he holds an honorary doctorate from the University of Waterloo, Canada and is Professor Emeritus of Communications Studies and Education and Social Policy at Northwestern University in Evanston, IL. For more than four decades his research and teaching have focused on social service delivery systems, health policy, community organization, neighbourhood policy and the incorporation of labeled people into community life. John leads a group of more than 50 fellows around the world and has mentored the likes of Barack and Michelle Obama.
As a result of a national study of local neighborhood initiatives, McKnight and his long-time colleague, Jody Kretzmann, created the Asset-Based Community Development strategy for community building. Together, they co-authored the basic guide to asset-based community development, Building Communities from the Inside Out: A Path Toward Identifying and Mobilizing a Community's Assets. This book has become one of the nation's best-selling guides to community development, and the methods it outlines are now utilized world-wide.
McKnight has also written two additional books – The Careless Society: Community and its Counterfeits (which came out of a widely popular CBC radio Canada series) and, together with co-author Peter Block, The Abundant Community: Awakening the Power of Families and Neighborhoods.
McKnight has been active with many civil organizations. He co-founded the Health and Medicine Policy Research Group, a unique health policy organization in Chicago. He also co-founded the Gamaliel Foundation, a national organization training neighbourhood organizers. He is also a founding board member of National People's Action, a nationwide organization of activist civic groups.