**COVID-19 Disclaimer**
In light of recent policy changes to COVID-19 protocols within the province of Ontario, we are actively monitoring the situation and working closely with Fanshawe to ensure a safe experience for all our learners. Tamarack will cooperatively engage with the college and local health authorities to ensure our event aligns with current mandates. We strongly recommend learners come prepared to wear masks and show proof of vaccination. As a first step to ensure a safe learner experience, we have decided to reduce the capacity of the venue by 35% to ensure ample room for social distancing. We will continue to update this page as advancements are made.
For any questions on COVID-19 policy for this event, please reach out to Connor.
---
Build a Community Experience
Tamarack is pleased to offer a unique accommodation experience for our Celebrating Neighbours: Measuring The Impact of ABCD. For learners interested in getting to know their "neighbours" our first group rate is a fantastic opportunity and price point for those looking to make connections with fellow learners. For learners looking for private accommodation, our second rate is for you. For questions on accommodation, please contact Connor.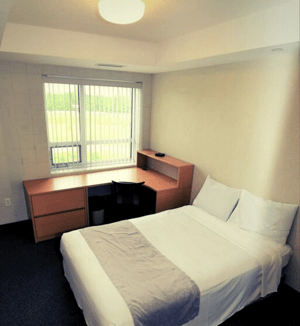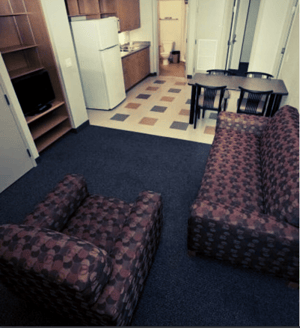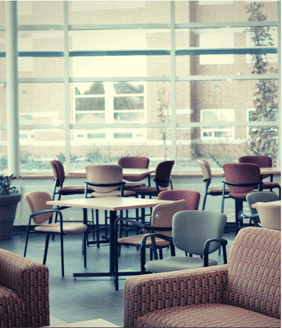 Rates
1. $50.00 / person / night / 4 bedroom suite (+HST) (max. 4 guests/suite)

*This rate is for one individually locked bedroom, within a four-bedroom suite. Other occupants within this Four Bedroom Suite will be attending the Tamarack Conference. The bathroom, living room and kitchenette areas will be shared within your suite.
2. $99.00 / night / 2 bedroom suite (+HST) (max. 2 guests/suite) **New Details**

If you do not want to have shared accommodations during your stay here, you have the option to stay in a Two Bedroom Suite at our standard rate (maximum of two occupancy per two-bedroom suite).

** Fanshawe will allow guests that prefer to book the two-bedroom suite to have up to 2 occupants. However, the individual booking the reservation must find the additional guest on their own. **

Rate includes complimentary Wifi, shared accommodations*(only applicable for 4 bedroom suites) with individually locked bedrooms, private bathrooms, a kitchenette and a living room.
---
Fanshawe College is pleased to offer a group rate for Tamarack Conference 2022. To make your reservation, please click the button below. Be sure to use this code TAMARACK22 to receive your special group rate!
Our partner Fanshawe has shared a tutorial on how to book accommodation for this event. Access it here.