A Place at the Table – How People with Disabilities are Shaping Community
Date: May 19, 2021 | 1:00 - 2:00 p.m. ET

Speakers: Sarah Schulman and Steven Estey
Moderator: Amy MacFarlane
Caregiving in society is something that community does best. It is the area in which the "experts" are those who empathize, listen and connect. As we enter a year of COVID-19, the concept of care has been re-evaluated and re-envisioned. How can those living with disabilities be enabled to share their gifts in order to shape their communities? We will discuss the decision-making process and how taking an asset-based approach will help us build a more vibrant society.
Join us as we discuss with Sarah Schulman, author of The Trampoline Effect and Steven Estey a Human Rights Officer about how we can reinvent our social safety nets by involving people with disabilities in decision-making processes in their communities.
Speakers
Sarah Schulman, Author, Community Organizer, Social Entrepreneur Foundation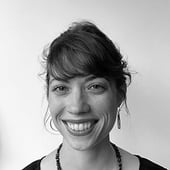 Sarah is a Founder of InWithForward, and its Social Impact Lead. As a sociologist, Sarah is fascinated by what makes individuals, families, and policymakers tick. She's worked with federal, regional, and local governments in 6 countries to shift how policies are made and measured. From 2010-2012, Sarah co-ran InWithFor and worked with The Australian Centre for Social Innovation to launch 3 new social solutions including the award-winning Family by Family. From 2008-2009, Sarah was the Youth Project Lead at Participle, one of the first social design shops in the world. She holds a Doctorate in Social Policy from Oxford University, where she was a Rhodes Scholar and a Masters of Education from Stanford University. In 2015, Sarah became a Metcalf Foundation Innovation Fellow.


Steven Estey, Advocate, Human Rights Officer
Steven Estey is an International Human Rights consultant, with a focus on the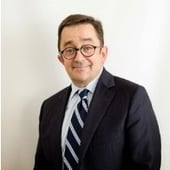 human rights of people with disabilities. In June of 2020, Steven finished a very successful two-year term as interim National Coordinator of the Council of Canadians with Disabilities (CCD). He is also a former Human Rights Officer at Disabled Peoples' International (DPI) a Canadian-based NGO that has worked for over 30 years to advance the Human Rights of Persons with Disabilities around the world. Steven has travelled widely, for more than 25 years in many countries around the world. He has worked with Disabled Peoples' Organizations, Human Rights Institutions, Governments, Intergovernmental Organizations and United Nations Agencies to advance disability rights. Over time he has gained wide experience in the areas of international cooperation, economic development, human rights and disability. He has testified before several parliamentary committees in Canada, spoken on Human Rights and people with disabilities at the United Nations and in many countries around the world. Steve has a BA in Philosophy from St. Francis Xavier University and an MA in International Development Studies from St. Mary's University, both in Nova Scotia.
Moderator


Amy MacFarlane, Founder and CEO of

Recreational Respite Inc. National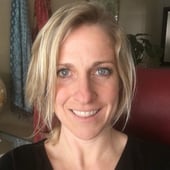 Amy is a disability ally and passionate about inclusion. She is committed to removing barriers that those with disabilities face in their communities, to promote active and inclusive participation. Amy is the Founder and CEO of Recreational Respite (est.2008) which promotes inclusion, encourages community participation and nurtures social connectivity for children, youth and adults with disability, mental illness, disease or other vulnerabilities, across Canada. A passionate social entrepreneur, a disability studies ally and scholar, co-creator of Family Caregivers Unite! (an international talk radio social project), a professor for at-risk youth and young adults (teaching leadership and entrepreneurship), and international keynote speaker in a variety of spaces. She is a member of the Canadian Accessibility Network (CAN) and is the Vice-Chair of the Vulnerable Persons Committee for the Standards Council of Canada.