Advancing the Sustainable Development Goals in Your Community
Date: Wednesday, September 1st, 2021 | 12:00 p.m. - 1:00 p.m. ET
Speakers: Tony Pipa, Liliana Diaz, Stefan Jungcurt, Kusum Wijesekera and Luis Patricio
The Sustainable Development Goals (SDGs) provide a useful framework for communities to make progress on issues that matter to them. Many cities and communities are already working to localize the SDGs, and others are exploring ways to do so. This webinar will explore promising approaches for Canadian communities to advance the SDGs. Registrants will be among the first to receive a first-of-its-kind guide (available in English and French) on advancing the Global Goals locally, developed by Tamarack Institute in partnership with 10+ diverse organizations leading on the SDGs.
Register for this webinar below. All registrants will receive a full recording of the webinar, a copy of the slides, and a collection of links and resources.


Speakers
Tony Pipa, Senior Fellow, Centre for Sustainable Development at Brookings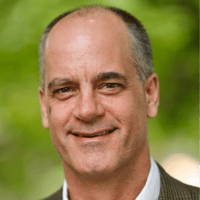 Tony is a senior fellow in the Center for Sustainable Development, housed in the Global Economy and Development program at Brookings. He studies place-based policies to improve social progress in the United States and globally, including through the use of the Sustainable Development Goals (SDGs) at the local level. Tony has over 25 years of executive experience in the philanthropic and public sectors addressing poverty and advancing inclusive economic development. During the Obama administration, he served as chief strategy officer at the U.S. Agency for International Development and held multiple senior policy positions at the Agency. He served as U.S. special coordinator for the Post-2015 Agenda at the Department of State, leading the U.S. delegation at the U.N. to negotiate and adopt the SDGs. Prior to his government service, he directed the NGO Leaders Forum at Harvard University and was the founding CEO of the Warner Foundation, a family foundation in North Carolina focused on improving economic opportunity and race relations. He helped launch Foundation for Louisiana in the aftermath of Hurricane Katrina and has played a principal role in the start-up of several philanthropic ventures focused on addressing poverty and improving distressed communities.
He serves on the board of directors of StriveTogether and the Advisory Council of the Center for Disaster Philanthropy. He has published articles, book chapters, and opinion pieces on local implementation of the SDGs, the effectiveness of place-based policies, multilateral aid, philanthropic effectiveness, financial innovations, and policies to strengthen resilience and prosperity. He attended Stanford University, was graduated from Duke University, and earned a Master of Public Administration at the Harvard Kennedy School.

Liliana Diaz, Scientific Coordinator, Institute for Environment, Development and Society (EDS Institute), Université Laval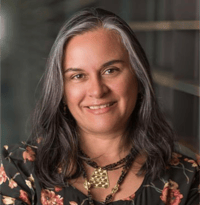 Since joining the EDS Institute team in 2007, Liliana has coordinated various innovative interdisciplinary training initiatives in sustainable development, in particular the summer internship in sustainable development in Panama, setting up a course on sustainable development fundamentals, and summer schools. She is also co-author of the book Développement durable : Enjeux et trajectoires and coordinator of a MOOC of the same name. Since completing her bachelor's degree in law and philosophy in her native Colombia, Liliana has been interested in emerging environmental standards and in particular the challenges of taking into account the diversity of issues, actors, disciplines and decision-making levels. Her master's and doctoral studies in development studies at the Graduate Institute of International and Development Studies (IHEID, Switzerland), led her to deepen her knowledge of international environmental policies and the role of Latin American environmentalist movements, particularly those in Bolivia, Peru and Colombia.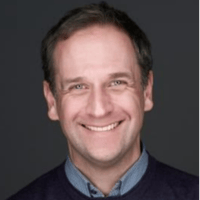 Stefan Jungcurt Lead, SDG Indicators and Data, International Institute for Sustainable Development
Stefan Jungcurt leads IISD's work on indicators and data for SDG monitoring. Since 2003, Stefan has worked for IISD in various positions, including writer and team leader for the Earth Negotiations Bulletin, content editor for the SDG Knowledge Hub, and project officer on climate change and energy. He was also a program manager and research associate at the Council of Canadian Academies. Stefan's previous work has focused on science-policy interactions in the areas of energy, sustainable agriculture, genetic resources for food and agriculture, and linkages between international regulation on biodiversity conservation and other issue areas such as trade and climate change. He completed his Ph.D. on institutional interplay in global environmental governance at Humboldt University, Berlin in 2007. Originally from Germany, Stefan is based in Gatineau, Québec.

Kusum Wijesekera Author and Project Manager of Kelowna's Voluntary Local Review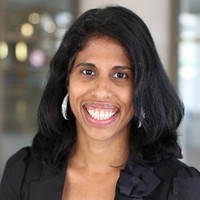 Kusum Wijesekera currently works in the construction industry as a Project Engineer and Commissioning Specialist. She recently worked with BCCIC on developing one of Canada's first Voluntary Local Reviews (VLR), measuring the progress of the Sustainable Development Goals (SDG) in the community of Kelowna, B.C. She hopes this VLR will provide a guide and encourage other communities to develop similar VLRs, advocating and supporting progress for all marginalized groups. As an Engineers Without Borders Fellow, she worked in Ghana trying to address food insecurity through edible insect farming. As a registered Project Management Professional (PMP), while in Ghana, she mentored both women and men in developing project management skills and continues to do so today. Prior to that, Kusum was the Chair of GECCO, a Chapter of BCCIC working to support sustainable local and global change using the SDGs as a framework. She has served as Director of Programs and Vice-President for Her International, an organization facilitating community development in Nepal and Canada by empowering women and girls through education via programs such as scholarship and micro-credit. She has also been involved with One Billion Stronger, an international photo campaign aimed at bringing awareness and initiating dialogue around gender-based violence. Finally, as a former Aerospace Engineering graduate, Kusum has worked tirelessly to encourage more women to get into this historically male-dominated field.
Luis Patricio, SDG Cities Project Co-Lead, Pillar Nonprofit Network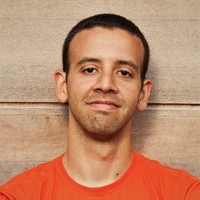 Luis has been involved with non-profit organizations since 2007. While working part-time as a software developer, Luis coordinated CSA initiatives, led martial arts classes for kids, co-founded a Waldorf School and spearheaded several initiatives to promote urban cycling. Luis has a Masters Degree in Urban Management. He has been working with the Sustainable Development Goals(SDGs) since 2019. One of his main projects was localizing the SDGs in London Ontario while he was working at the London Poverty Research Centre.

Luis believes that many of us are already working towards a better future. Our next challenge is to learn how to collaborate more efficiently. In his current role as SDG Cities Co-Lead, his main goal is to use the SDGs to connect the dots in four different ways: cross-sector collaboration, social, environmental and economic integration, alignment with multiple levels of government and leaving no one behind. His own personal mission is to enable regenerative cities by increasing the capacity to understand, shape and communicate urban experiences. Originally from Brazil, Luis is in the process of becoming a Canadian citizen. When he is not tackling those big questions Luis can be found playing with his three kids, reading sci-fi, baking or taking his bicycle for a spin to one of the big lakes.