5 Strategies to Reduce Poverty in Canada
Date: April 16, 2020 | 1:00-2:00 pm E.T.

Speakers: James Hughes & Paul Born

As we begin a new decade, can we confidently say Canada is well-positioned to end poverty within a generation? We have a wealth of knowledge and many examples of effective practices and policies to reduce poverty. As a result, poverty is actually falling in Canada. However, we'll need strategies, new allies and political will to decrease the rate even further and faster. In this webinar, McConnell Foundation's James Hughes, will discuss how we are now at a critical point in time in poverty reduction efforts. He will share two defensive and three offensive strategies which, when employed in tandem, give us a real chance to virtually eradicating poverty in our country.
Speakers

James Hughes, Executive Lead, Government and Partner Relations, McConnell Foundation
The McConnell Foundation is proud to welcome James Hughes to our staff as the Executive Lead, Government and Partner Relations. James comes to the Foundation following two years as a Foundation Senior Fellow. In this position, he will work closely with McConnell's President, Vice-President and program staff to multiply the number and quality of the Foundation's partnerships. A former Deputy Minister of Social Development in New Brunswick and Director General of the Old Brewery Mission in Montreal, among other executive roles, James brings extensive skills and experience to this role. James' two books, Early Intervention (2015) and Beyond Shelters (2018) were published by James Lorimer & Co.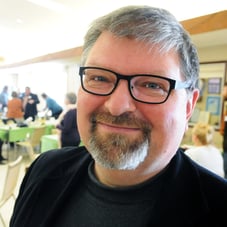 Paul Born, Co-CEO, Tamarack Institute
Paul Born grew up as the son of Mennonite refugees. This is what has made him deeply curious about and engaged in ideas that cause people to work together for the common good.

Paul is the Co-Founder and Co-CEO of Tamarack Institute and the Founder and Director of Vibrant Communities. He is the author of four books, including two Canadian best sellers. Paul is a global faculty member of the Asset Based Community Development Institute (ABCD) and a senior fellow of Ashoka, the world's largest network of social innovators.