211: A Tool for Alleviating Poverty
Date: Thursday, January 25, 2018 | 12:00 - 1:00 p.m. EST
Speakers: Bill Morris, Karen Milligan, and Jerilyn Dressler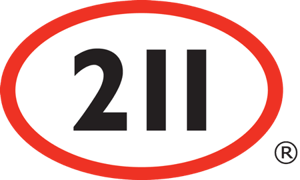 Reliable information is critical for solving problems and driving social innovation. By combining information about community services with cutting-edge technology, 211 is creating a powerful new form of social infrastructure. As a multi-channel information and navigation system, 211 is uniquely situated at the interface between the human needs associated with poverty and society's policy and programmatic responses. The support 211 provides is indispensable, particularly for people experiencing poverty and personal trauma who's complex needs may pose barriers to obtaining help. Now available to more than 20 million Canadians living in large cities, small towns, and rural and remote communities, 211 will expand to reach an additional 5 million people during the first half of 2018.
This webinar will explore how 211 is increasingly being leveraged by a wide range of stakeholders – people with lived experience, social service agencies, researchers and social planners, governments and other funders – to effectively address poverty.
Speakers
Bill Morris, United Way Centraide
Educated in Fine Arts, Bill's work as an artist focused on large-scale architectural installations. An eviction notice changed everything. Bill's volunteer involvement with various housing organizations eventually evolved into an unintended 30-plus year career as an advocate for affordable housing and social inclusion. Bill has been with United Way Centraide Canada since 2002, and is the National Director of Public Policy. He was formerly the Manager of Government Relation and Communications for the Cooperative Housing Federation of Canada, and prior to that the Director of Organization for the Federation of Metro Tenants' Associations in Toronto.
Karen Milligan, Ontario 211 Services
Karen Milligan is the Executive Director for Ontario 211 Services, the governance organization for 211 services in Ontario. Working with 211 service providers, local United Way organizations, provincial and regional service providers and networks, and government funders and decision-makers, Karen is responsible for leading the development of a fully-integrated, high-performing and efficient 211 system that benefits all Ontarians. Prior to her work with 211, Karen spent several years with United Way Ottawa in a variety of roles, including involvement in community-wide initiatives around Homelessness, Youth Addiction, Employment for Newcomers and for People with Disabilities, and Successful Aging strategies.
Karen is an active volunteer, and currently serves as Chair of the Board for Mills Community Support in Lanark County, where she lives with her husband and two teenaged girls.

Jerilyn Dressler, Distress Centre Calgary
Jerilyn Dressler is the Executive Director at Distress Centre Calgary. The Distress Centre ensures everyone has a place to turn to in a time of crisis by providing 24-hour crisis support, professional counselling and 211 referrals – all at no cost. Jerilyn began her work with Distress Centre as a crisis line volunteer from 2001-2003; she rejoined the team as an employee in 2007. She is an AIRS certified Information and Referral Specialist and sits on the InformCanada board. Jerilyn holds a Masters in Social Work from the University of Calgary, with a specialization in Leadership in the Human Services.
.