Yes We Can! Reduce Poverty: A Collective Impact Approach
Date: Thursday, May 30, 2019 | 1:00 - 2:00p.m. EDT
Speakers: Seth Johnson & Helene Fein
In just two years, 24,813 central Iowans have become financially self-sufficient in a growing community where 1 in 4 households struggle to afford basic necessities. With a goal to reduce poverty for 75% of the population by 2020, OpportUNITY in Central Iowa is already well into its impact journey.
Join this webinar to learn how OpportUNITY is tackling the critical issues that cause people to live in poverty, how small collective actions are leading to huge impacts, and how they are capturing and making sense of those outcomes.


Speakers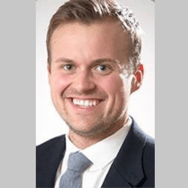 Seth Johnson, OpportUNITY
Seth has served as the OpportUNITY Director with United Way of Central Iowa since 2017. He leads the community's collective impact plan to eliminate barriers to self-sufficiency and reduce poverty in central Iowa. Seth has extensive experience as a community organizer and policy advocate across the Midwest. Seth has served as campaign coordinator, policy advocate, and community organizer, working on multiple issues across the Midwest. In central Iowa, he was campaign coordinator for the American Heart Association, and the shop manager for the Des Moines Bicycle Collective, assisting homeless individuals to build skills and move toward self-sufficiency. Seth graduated from North Park University with a degree in sociology.
Dr. Helene Fein, United Way of Central Iowa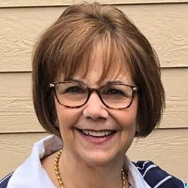 Helene has served as the Director of Community Impact Resources for United Way of Central Iowa since 2013. In this role, she is the liaison between United Way and efforts to support refugees in central Iowa. She now serves as the Vice-Chair of the Executive Committee for the Refugee Alliance of Central Iowa and is the Chair of the New Iowans Work Group for OpportUNITY. Prior to her role in non-profit, Helene served as the Director of Adult Literacy for the Iowa Dept. of Education. Helene has also had professional roles related to refugees and English language learners for Des Moines Public Schools and Heartland AEA. Helene coordinated the Iowa Culture and Language Conference for 22 years and was the first recipient of the Dan Chavez Beyond the Horizon Award for advocacy for new Iowans.