Yes We Can! Federal Policies that Reduce Poverty
Date: Monday, July 15, 2019 | 12:30 - 1:00 p.m. ET
Speaker: The Honourable Jean-Yves Duclos, Minister of Families, Children and Social Development
Last August, Canada released its first-ever poverty reduction strategy with an official poverty line and a goal to reduce poverty by 20% by 2020. On March 7th of this year, Employment and Social Development Canada (ESDC) reported that this target had been achieved, and that 825,000 fewer Canadians were living in poverty in 2017 compared to 2015. Thanks to programs such as the Canada Child Benefit and the top-up to the Guaranteed Income Supplement, Canada's poverty rate of 9.5 percent is currently the lowest in history.
Join this webinar to hear from Minister Duclos about what this significant achievement means for Canadians living in poverty, the implications for cities working to reduce poverty, and next steps to achieve Canada's more ambitious target to reduce poverty by 50% by 2030.
Speaker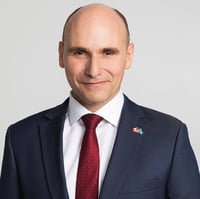 The Honourable Jean-Yves Duclos, Minister of Families, Children and Social Development
Minister Duclos was elected as the Member of Parliament for Quebec on October 19, 2015. He was then appointed Minister of Families, Children and Social Development on November 4, 2015. He is the Minister in charge of issues related to child care, homelessness and housing. Prior to entering politics, Minister Duclos was an distinguished professor of economics at Laval University in Québec City.