A Culture of Collaboration: Lessons from Hardwired Humans
Date: January 26, 2017 | 3:00 - 4:00 p.m. EST
Guest: Andrew O'Keeffe, Director, Hardwired Humans
Host: Lisa Attygalle, Director of Engagement, Tamarack Institute
In his ground-breaking book, Hardwired Humans – Successful Leadership using Human

Instincts, author Andrew O'Keeffe provides a practical framework and tools for engaging with others. This framework can be instrumental in creating a culture of collaboration in community change efforts including collective impact. This webinar will focus on three of nine of the Hardwired Human instincts including: social belonging, first impressions to classify, and loss aversion. Andrew will help participants understand the origins of these human behaviours and how they can be used to advance collaborative efforts. Join us for this intriguing conversation about Hardwired Humans.
For more information and access to the book Hardwired Humans – www.hardwiredhumans.com.
Speakers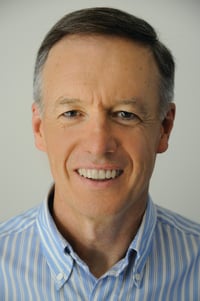 Andrew O'Keeffe
Andrew O'Keeffe is the director of Hardwired Humans (www.hardwiredhumans.com) based in Sydney, Australia. Andrew helps leaders make better sense of the human dimension of their role so that we work with, not against, nature.
He is author of Hardwired Humans and The Boss. Andrew has extensive experience as a senior HR executive with IBM and Cable & Wireless. Early in his career he worked in industrial relations in the mining and manufacturing industries. He holds a Bachelor of Economics from The University of Sydney.
Andrew has the great privilege of spending time with Dr Jane Goodall, the legendary chimpanzee researcher. On the last three occasions that Dr Jane Goodall has visited Australia she and Andrew have jointly presented to business audiences. They speak about the implications of our social instincts to leadership; Dr Goodall speaking about chimpanzees and Andrew speaking about humans!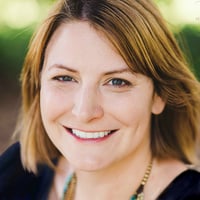 Lisa Attygalle
Lisa is an artist and communications specialist who is passionate about engagement, customer loyalty, and the use of technology. In her role at Tamarack, Lisa leads efforts to improve the learner experience to enable increased engagement and collaboration across the Tamarack Learning Communities and community-based projects. She heads up Tamarack's integrated communications, database and online spaces, and constantly advocates for simplicity in infrastructure, frameworks and design. Lisa also facilitates sessions on Community Engagement and Continuous Communication to educate others in applying the principles of marketing, advertising, customer loyalty, and user experience to community initiatives.