The GrandPals Project: Social Impact Through Community Connected Learning
Date: May 30, 2018 | 1:00 - 2:00 p.m. EDT
Speaker: Marc Mailhot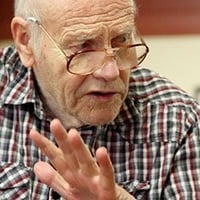 The GrandPals Project is an award winning elementary school program that connects students and community seniors for shared friendship, learning and storytelling. The project differentiates itself from other intergenerational programs with its service and project-based approach, while being deeply integrated with school curriculum. The project continues to be developed by teachers at Montgomery Village Public School (Orangeville, Ontario), while spawning similar projects at various other locations in Southern Ontario.
This webinar will provide an introduction to one of the project's lead teachers, describe the program in greater detail, and evaluates its merit from a teacher, student, senior and community development perspective. The session will conclude by looking at resources for getting a similar program started in your own community. This will include looking at how to create needed connections, make necessary plans, and celebrate success.
Speaker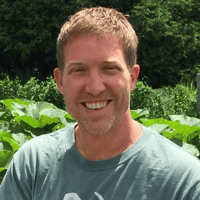 Marc Mailhot, Montgomery Village Public School, Upper Grand District School Board
In his work as an elementary school teacher, Marc Mailhot is especially interested in project and service-based learning, in which students achieve curriculum goals while providing significant acts of service to the local community.
In keeping with this focus, Marc has been working on the GrandPals Project, with different classes, for about 8 years. Over this time he has had the privilege of working with many other team members who have been just as passionate about witnessing the magic that can happen when young and elderly have a chance to connect, share and learn.
Encouraged by the program's success in many other locations, Marc now sees the potential for GrandPals to have a broader impact. Schools, libraries, churches, seniors centers, service clubs or other organizations can all be part of bringing forth rich, intergenerational programming for the benefit of all involved.