Distilling Leadership: Practical Lessons for Community Leaders
Date: Tuesday, October 15 2019 | 12:00 p.m. - 1:00 p.m. ET
Speakers: Jay Robb and Liz Weaver
Join Jay Robb and Liz Weaver in a dynamic conversation about leadership, engagement and community change.
Jay Robb has spent the last 20 years reviewing books about leadership, collaboration and innovation for The Hamilton Spectator. His insights are practical and engaging. As the Manager of Communications for the Faculty of Science at McMaster University, he uses this wisdom to engage broadly across the campus and with key community stakeholders. In addition, Jay developed and launch a communications bootcamp for non-profit leaders, helping them to better articulate their leadership and community change stories. He currently offers free media training to local non-profit leaders as a commitment to community.


Speakers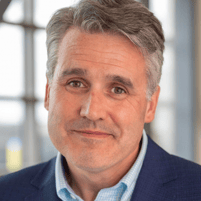 Jay Robb
Communications Manager, McMaster University's Faculty of Science
Jay Robb in his 20th year of reviewing business books for the Hamilton Spectator. He has reviewed more than 500 books, with a focus on leaders, teams and organizational cultures.


By day, Jay serves as communications manager for McMaster University's Faculty of Science. Jay has previously worked in public relations at Mohawk College, ArcelorMittal Dofasco and Hamilton Health Sciences. Jay graduated from the University of Western Ontario with a Master of Arts in Journalism.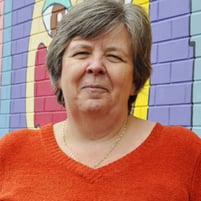 Liz Weaver
Co-CEO, Tamarack Institute and Strategic Lead, Tamarack Learning Centre
Liz Weaver is the Co-CEO of Tamarack Institute where she is leading the Tamarack Learning Centre. The Tamarack Learning Centre has a focus on advancing community change efforts and does this by focusing on five strategic areas including collective impact, collaborative leadership, community engagement, community innovation and evaluating community impact. Liz is well-known for her thought leadership on collective impact and is the author of several popular and academic papers on the topic. She is a co-catalyst partner with the Collective Impact Forum and leads a collective impact capacity building strategy with the Ontario Trillium Foundation