Caring Counts: A Celebration of Natural Caring
Date: Tuesday, April 9, 2019 | 1:00 - 2:00 p.m. EDT
Speaker: Vickie Cammack and Al Etmanski

Natural caring is love in action. A caring relationship is the fundamental ingredient of democracy. Without it society could not function. That includes community groups, non profits, health and social care services , governments and businesses. Caring shapes the world and it shapes us in return. Yet it is taken for granted and is largely invisible. Join Vickie Cammack and Al Etmanski as they launch their celebration of natural caring.
Speakers
Vickie Cammack, Senior Fellow, Caring, Community and Culture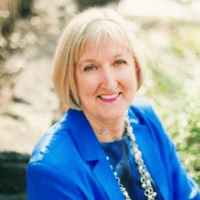 Vickie has established many ground-breaking organizations dedicated to strengthening community and addressing social isolation including Tyze Personal Networks, Planned Lifetime Advocacy Network, Family Support Institute and PLAN Institute. Her unique response to the isolation and loneliness that underpin some our most intractable health and social challenges – a network model of care, has been adopted internationally.
Vickie writes, consults and speaks internationally about the natural caring in our communities that takes every day by just about everyone. For the last ten years Vickie has been exploring and applying concepts from the emergent field of social innovation to understand how social movements achieve lasting impact.
Vickie is a member of the Order of Canada. She is a recipient of the Meritorious Service Medal of Canada, the British Columbia Community Achievement Award, the Queen Elizabeth II Diamond Jubilee Medal and Simon Fraser University's Distinguished Community Leadership Award.
Al Etmanski, Author, Community Organizer, Social Entrepreneur
Al is an internationally bestselling author and Canada's thought leader on social innovation. An author, blogger, advocate and social entrepreneur, Al has specialized in innovative, multi-sector solutions to solving complex social challenges. Al is a founder of the J.W. McConnell Family Foundation's Social Innovation Generation (SIG) initiative. He brings unprecedented expertise from the social innovation field as the co-founder of the Planned Lifetime Advocacy Network (PLAN) which has supported the creativity of families to address the financial and social well-being of their relative with a disability.
You can learn more from Vickie and Al at the upcoming ABCD: Healthy Neighbourhoods and Healthy Cities workshop in Edmonton on May 28-30.

Learn more and Register