Business and the Minimum Wage
Date: Monday, April 23, 2018 | 12:00 - 1:00 p.m. EDT
Speakers: Catherine Ludgate and Greg Durocher
Moderator: Paul Born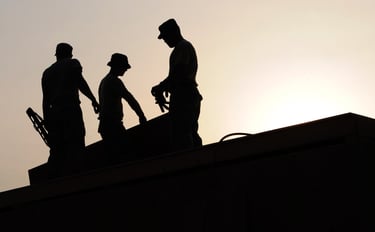 Join us on April 23rd with two business leaders from B.C. and Ontario – Living Wage Advocate, Catherine Ludgate, Manager of Community Investment at Vancity (Canada's largest Credit Union with $25 billion in assets); and Greg Durocher, Advocate for small business and a Chamber Executive of the Year for Canada - who will share with us two very different views on the $15 per hour wage increases and challenge our assumptions about what the new minimum means for us and our economies. They will share insights based on their business experience, and suggest how employers and employees can prepare for the upcoming changes.

The $15 minimum wage will come into effect in Alberta this October; Ontario will see $15 become a reality as of January 1, 2019; and B.C. has recently committed to hitting $15.20 by 2021. In the national and regional headlines we are seeing advocates insist that the increases are too quick for businesses to keep pace, or too slow for workers struggling to make ends meet.
This is a webinar you will not want to miss!
Speakers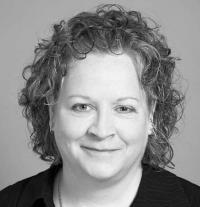 Catherine Ludgate, Vancity
Catherine Ludgate is a Manager of Community Investment at Vancity. She has accountability for the delivery of the credit union's microfinance programs as tools for poverty reduction and financial inclusion, including financial literacy and microcredit. She supports partnerships related to facing poverty in communities, including the BC Poverty Reduction Coalition and the Living Wage for Families campaign, and she spends a good amount of time talking to other employers about joining the Living Wage campaign.
She is the developer of the award-winning "Each One, Teach One" financial literacy program, which has been shared with credit unions across Canada. More than 80 credit unions are now using this platform to mobilize their own staff in support of community financial literacy. Catherine works on a range of inclusive banking projects, from supports to refugees to banking services for community living members. She is committed to Principle 5 of co-operation (the importance of member education and training), and holds a master's degree in the management of co-ops and credit unions.


Greg Durocher, Cambridge Chamber of Commerce
Greg is on the Board of Directors for the Association of Chamber of Commerce Executives a global organization, Board Member of Drayton Entertainment, Official Competition Judge for the World Chamber Congress and International Chamber of Commerce, creator of the Video Series "A Moment for Business" online social media content that is published on over 3,500 Chambers of Commerce websites around the world and he is a Member of the Major Cities Council for North American Chambers of Commerce.
In his 17th year as President and CEO of the Cambridge Chamber of Commerce, Greg has had extensive service to his community. While in the private sector, Greg Chaired the Business Improvement Area, and for 9 years represented the Ward 2 area of Cambridge as City Councilor.
In 2014, Greg was named Chamber Executive of the Year for Canada by the Canadian Chamber of Commerce Executives Association. Greg was also a key contributor to a Global Chamber paper called Chamber 2025 a look to the Horizon on what's in store for business and Chambers in the next 10 years.
Paul Born, Vibrant Communities Canada
Paul Born is the cofounder and Co CEO of Tamarack Institute, a leader on issues of place, citizenship engagement, collective impact, and community innovation. The author of four books, including two Canadian best sellers, Born is internationally recognized for his community-building activities that have won awards from the United Nations and as a senior fellow of Ashoka, the world's largest network of social innovators.
Paul Born grew up in the Fraser Valley of British Columbia as the son of Mennonite refugees. This in part is what made him deeply curious about and engaged in ideas that cause people to work together for the common good, work that he describes as collective altruism.