Building Community Into Neighbourhoods
Date: June 21, 2018 | 12:00 - 1:00 p.m. EDT
Speakers: Jim Diers and Paul Born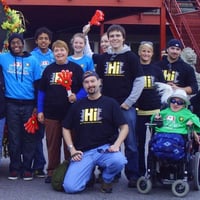 Neighbourhoods are one of the foremost opportunities available to us to foster a sense of belonging. Neighbourhoods are home to an abundance of people with shared experience, while at the same time offering great diversity in personalities, experiences, gifts, cultures and backgrounds. But, without regular, intentional connection, our sense of belonging to the place and to each other can be eroded in favour of more polarizing identity-based communities.
This webinar will feature two top thought leaders in community building and engagement – Jim Diers, author of Neighbor Power: Building Community the Seattle Way and Paul Born, author of Deepening Community – in discussion on how we bring 'community' back into neighbourhoods, and create more vibrant connections in the places where we live.
Speakers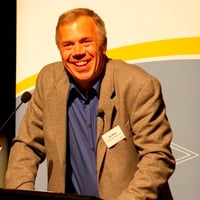 Jim Diers, Asset-Based Community Development Institute
Jim Diers has a passion for getting people engaged with their communities and in the decisions that affect their lives. His work in the Seattle Department of Neighborhoods was recognized with an Innovations Award from the Kennedy School of Government. He was appointed the first director of Seattle's Department of Neighborhoods in 1988 where he served under three mayors over the next 14 years creating what some would say is a miracle of neighbors where he put his passion to work for a direct-action neighbourhood association, a community development corporation, a community foundation, and the nation's largest health care cooperative.
He teaches courses at the University of Washington and serves on the faculty of the Asset-Based Community Development Institute. Jim travels internationally to deliver speeches and present workshop on neighbours and neighbourhoods. His book, Neighbor Power: Building Community the Seattle Way, is available in both English and Chinese editions.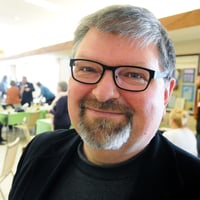 Paul Born, Tamarack Institute
Paul Born is the cofounder and Co CEO of Tamarack Institute, a leader on issues of place, citizenship engagement, collective impact, and community innovation. The author of four books, including two Canadian best sellers, Born is internationally recognized for his community-building activities that have won awards from the United Nations and as a senior fellow of Ashoka, the world's largest network of social innovators.
Paul Born grew up in the Fraser Valley of British Columbia as the son of Mennonite refugees. This in part is what made him deeply curious about and engaged in ideas that cause people to work together for the common good, work that he describes as collective altruism.