Bridging Difference: Building Authentic Collaborative Partnerships
Date: Tuesday, January 14 2020 | 1:00 p.m. - 2:00 p.m. ET
Speakers: Mary Pickering and Liz Weaver
Impactful collaboration is built on the frame of authentic partnerships. Increasingly, complex community challenges require the engagement of diverse stakeholders from different sectors bringing their skills, connections and expertise. Partnership brokering is a formal process designed to bridge across this diversity and engage stakeholders in deep connection to both the challenge to be solved and to each other. The Partnership Brokers Association has developed a process which builds a skillset for practitioners to effectively negotiate and build resilient and impactful partnerships. Join Liz Weaver and Mary Pickering, a certified Partnership Broker trainer, as they discuss how the partnership brokering approach is an essential tool in the collaborative leadership toolbox.
Read:
Speakers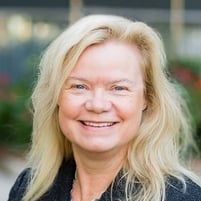 Mary Pickering
The Atmospheric Fund and Partnership Brokers Association
Mary has 25 years of experience in communication, fundraising and executive leadership in the environmental non-profit sector and is an accredited Practitioner-Trainer of the international Partnership Brokers Association. Mary oversees the design and development of TAF's climate programs leveraging social innovation, policy advocacy, and multi-stakeholder collaborations. Mary co-directed the development of the City of Toronto's TransformTO climate plan which seeks to integrate climate action with public health, local economic development and social equity priorities. She also co-leads the newly-launched Low Carbon Cities Canada initiative to drive climate action to scale in Canada's urban areas.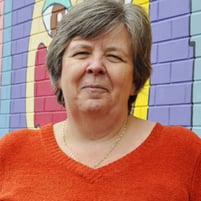 Liz Weaver
Co-CEO, Tamarack Institute and Strategic Lead, Tamarack Learning Centre
Liz Weaver is the Co-CEO of Tamarack Institute where she is leading the Tamarack Learning Centre. The Tamarack Learning Centre has a focus on advancing community change efforts and does this by focusing on five strategic areas including collective impact, collaborative leadership, community engagement, community innovation and evaluating community impact. Liz is well-known for her thought leadership on collective impact and is the author of several popular and academic papers on the topic. She is a co-catalyst partner with the Collective Impact Forum and leads a collective impact capacity building strategy with the Ontario Trillium Foundation