Social Patches: The Art of Reweaving our Relational Fabric
Date: September 26, 2019 | 1:00 - 2:00 p.m. ET
Speaker: Milton Friesen
Whether it comes from advanced academic research, pop culture films, art galleries or song lyrics, we are reminded daily that our relationships are weaker and fewer in number. Feeling alone is very human and has always been part of life.

Prompted by the recent Angus Reid poll on social isolation and loneliness, the question Milton will address in this webinar is; how and if we might develop social patches to either re-weave what is there or add what is missing.

We can see widespread changes in social dynamics but for every one of us, it is our particular experience of belonging and connection that matters. This is also true for those we serve, lead, or work with. Olivia Laing wrote a book called Lonely City: Adventures in the Art of Being Alone that features an examination of four famous artists and their struggle to connect and belong. We explore how we can understand loneliness and isolation including how we might develop our capacity to counter the effects of social erosion.
Speaker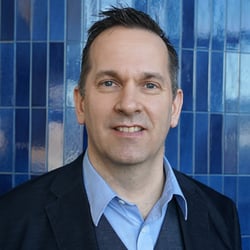 Milton Friesen, Program Director of Social Cities

Milton is the Program Director of Social Cities at Cardus, a public policy think tank, where his public policy work on urban issues takes place. He is nearing completion of a Ph.D. at the University of Waterloo, School of Planning focused on new ways to measure the social fabric of neighbourhoods toward a larger project of developing a social MRI for cities. He has served a three-year term as an elected municipal councillor and ran in two other municipal campaigns.

For the past few years he has been on the Program Committee for the Computational Social Sciences Society of the Americas and served on the Advisory Board of the University of Virginia Thriving Cities Project. He is a peer review referee for Springer Nature and other academic publishers, and has also presented papers and published with the Complexity and Policy Studies conference hosted annually in Washington, DC.