Shared Measurement: The Why is Clear, The How Continues to Develop
Date: October 20, 2017 | 2:00 - 3:00 p.m. EST
Guest: Mark Cabaj, Here to There Consulting Inc.
Host: Liz Weaver, Vice-President, Tamarack Institute
Join Liz Weaver and Mark Cabaj as they discuss the recently published paper: Shared Measurement: The Why is Clear, The How Continues to Develop. The conversation will explore the principles of shared measurement, one of the five conditions of Collective Impact, and what community change efforts can do to improve their shared measurement process and outcomes.
Liz and Mark will review five practical shared measurement challenges and why these have become stumbling blocks for collective impact initiatives.
1. Ensuring that shared measures are organized in a way that reflects the group's evolving strategy or theory of change.
2. Distinguishing between shared outcomes, measures and measurements.
3. Creating good sense-making and decision-making processes
4. Employing a mix of "big design" and "agile" approaches to the development of shared measurement systems
5. Acknowledging, monitoring and responding to a variety of perverse behaviours that often emerge with measurement processes.
Join us for this lively conversation about shared measurement. This webinar will be an entry point to a deeper dive module on shared measurement at the 2017 Evaluating Community Impact workshop in Saskatoon, Saskatchewan, November 14 – 16, 2017. For more information about the Evaluating Community Impact workshop – click here.
Speakers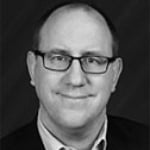 Mark Cabaj

Mark is President of the consulting company From Here to There and an Associate of Tamarack Institute.
Mark's current focus is on developing practical ways to understand, plan and evaluate efforts to address complex issues (e.g. neighborhood renewal, poverty and homelessness, community safety, educational achievement and health). He has first-hand knowledge of using evaluation as a policy maker, philanthropist, and activist, and has played a big role in promoting the emerging practice of developmental evaluation in Canada.
Liz Weaver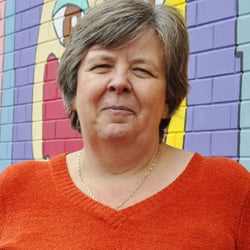 Liz is passionate about the power and potential of communities getting to impact on complex issues. Liz is Tamarack's Vice President and Director of Operations. In this role she provides strategic direction to the organization and leads many of its key learning activities including collective impact capacity building services for the Ontario Trillium Foundation. Liz is one of Tamarack's highly regarded trainers and has developed and delivered curriculum on a variety of workshop topics including collaborative governance, leadership, collective impact, community innovation, influencing policy change and social media for impact and engagement.
Resources
- Read Mark's paper - Shared Measurement: The Why is Clear, The How Continues to Develop
- Find out more about the Evaluating Community Impact workshop in Saskatoon