Date: January 27, 2016
Time: 1:00 pm- 2:00 pm EST
Speakers: Joanna Brown and Alex Henderson with Janice Dunbar
A lack of accessible transportation can contribute to exclusion, isolation, and create barriers to success. A recurring question for rural communities in Canada is 'how do we best coordinate transportation with limited resources?'
Cities Reducing Poverty members from two rural New Brunswick counties have been working collaboratively on transportation initiatives within and between their communities as a strategy for poverty reduction. Joanna Brown of Westmorland-Albert's Community Inclusion Network (CIN) Co-op and Alex Henderson of Vibrant Communities Charlotte County will be teaming up to share their lessons learned around mobilizing rural transportation solutions.
A resource list on rural transportation initiatives will be distributed to webinar registrants in advance of the online event, and a webinar recording will be sent as part of a follow up email.
About our Speakers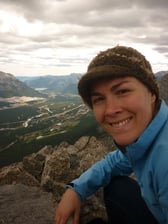 Joanna Brown

Joanna has always been captured by everyday experiences and the vibrancy found in communities, individuals, and nature. Since returning to NB, Joanna co-founded the Corn Hill Bicycle Festival, which was a rural educational cycling event for the "average cyclist", and was also involved in the establishment of La Bikery Co-operative, the first community bicycle centre in New Brunswick. Joanna currently works for the Westmorland Albert Community Inclusion Network Co-operative, an organization that works to reduce poverty by supporting communities in achieving their social innovation projects. Lately, she has been working with her partner on establishing a micro-farm at their home in Memramcook, NB.
Alex Henderson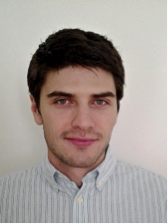 Originally from Cambridge, Ontario, Alex studied at St. Stephen University in New Brunswick for four years obtaining a B.A. Honours First Class in Interdisciplinary Studies. Alex went on to pursue and complete a Master of City Planning degree at the University of Manitoba with a thesis on socially just economic development. In his thesis, he used scenario research in an innovative way to build business capacity and promote neighbourhood economic resilience.
Alex completed his thesis while working on a traditional mixed organic farm in rural Manitoba. At the farm in Manitoba and various farms whilst on a working holiday in New Zealand, he gained practical experience with permaculture food production systems.
Alex and his wife moved back to St. Stephen to start a new position as the Community Coordinator for Vibrant Communities Charlotte County. It was a dream come true for him and his wife's to return to New Brunswick. He is excited by emerging opportunities for rural poverty reduction as well as the great work already going on in this region.