Date: Wednesday February 11, 2016
Time: 12:00 pm- 1:00 pm ET
Speakers: Ben Hecht & Mark Holmgren
The demographic shift is alive in Canada and the United States. We are an urban nation with 81% of Canadians living in cities. (2011 census). Join Ben Hecht, CEO, Living Cities and Mark Holmgren, Director, Vibrant Communities as they discuss how to build cities that are resilient, engaging and proactively achieving dramatically better results for low income residents. Ben will share examples from across the United States where Living Cities partners have shifted the traditional paradigms to harness impact investing and are re-building civic infrastructure using technology and innovation. Ben will also share his perspectives on how the innovation economy can play a role in disrupting inequality in cities.
About Ben Hecht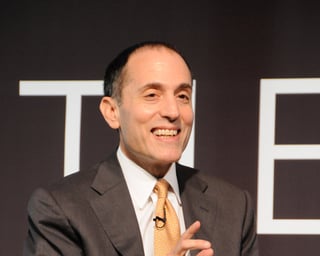 Ben Hecht was appointed President & CEO of Living Cities in July, 2007. Since that time, the organization has adopted a broad, integrative agenda that harnesses the collective knowledge of its 22 member foundations and financial institutions to benefit low income people and the cities where they live. Living Cities deploys a unique blend of more than $140 million in grants, loans and influence to re-engineer obsolete public systems and connect low-income people and underinvested places to opportunity.
Prior to joining Living Cities, Mr. Hecht co-founded One Economy Corporation, a non-profit organization focused on connecting low-income people to the economic mainstream through innovative online content and increased broadband access. As President, from 2000-2007, Mr. Hecht led the growth of the organization from 4 employees to a $12 million organization with 50+ staff, online media properties serving more than 150,000 low-income people a month, and programs in 40 states, the Middle East and Africa.
Immediately before One Economy, Mr. Hecht was Senior Vice President at the Enterprise Foundation. There, he led the organization's efforts beyond housing into childcare, workforce development and economic development and oversaw the expansion of the organization's revolving loan fund from $30 million to $200 million.
Mr. Hecht received his JD from Georgetown University Law Center and his CPA from the State of Maryland. For 10 years, he taught at Georgetown University Law Center and built the premier housing and community development clinical program in the country. In 1997, he was awarded Georgetown's Charles Fahy Distinguished Adjunct Professor Award.
Mr. Hecht has written three books, ManagingNonprofits.org (2001) with Rey Ramsey, Developing Affordable Housing: A Practical Guide for Nonprofit Organizations(3rd Edition, 2006) and Managing Affordable Housing: A Practical Guide for Building Stable Communities (1996) with James Stockard, all published by John Wiley & Sons.
Ben is currently Chairman of EveryoneOn, a national initiative founded by the Federal Communications Commission to connect low-income Americans to digital opportunity. He also sits on the National Advisory Board for StriveTogether and Duke University's Center for Advancement of Social Entrepreneurship (CASE) Advisory Council. He previously served as Finance Committee chair and Treasurer for the Georgetown Day School (GDS) board of trustees. In 2013, Ben was selected as one of the Top 100 City Innovators Worldwide in the area of Urban Policy.
About Mark Holmgren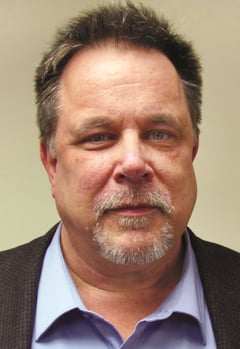 Mark recently began working with Tamarack Institute as the Director of Vibrant Communities. Mark's focus is to create and support a connected learning community of 100 Canadian cities or regions with multi-sector roundtables addressing poverty reduction in their communities. The goal is to foster aligned poverty reduction strategies in cities, provinces and the federal government resulting in reduced poverty for 1 million Canadians.

A proven visionary and innovator, Mark has extensive experience as a big picture thinker, strategist, and facilitator. He brings to Tamarack a long history of experience with social housing development, the development of services aimed at poverty and homelessness elimination, and the identification and launch of strategies that are mission and values focused. He has taught at McEwan University (strategic planning and executive non-profit leadership) and was also a consult for the university in the area of curriculum review and re-design.

For the five years immediately preceding his arrival at Tamarack, Mark was the CEO of Bissell Centre, an Edmonton-based, multi-service organization dedicated to eliminating poverty in the Edmonton Community. During his time at Bissell Centre, Mark was acknowledged by Tamarack as one of its national Thought Leaders (in 2014). In the same year he was appointed to sit on Mayor Iveson's Task Force to Eliminate Poverty where he headed up the Working Group on Housing and Transportation and assisted the Task Force's Aboriginal Roundtable in its development of poverty elimination strategies.
Mark also ran his own consulting practice for nearly 20 years, focused primarily on the community sector. He served as the Executive Director of Operation Friendship (an inner city social service and housing agency serving street-involved seniors) and as a senior staff with the United Way of the Alberta Capital Region.