Cultivating Local Collective Impact Capacity Through Place-Based Philanthropy
Date: Wednesday January 16, 2019 | 12:00 - 1:00 p.m. EST
Guests: Ron Dendas & Ed Meehan
Host: Sylvia Cheuy
The ability for local leaders from diverse sectors to work together to address their shared challenges and to realize an inspiring – and shared – community vision is a defining characteristic of successful, resilient communities. Place matters, and ensuring that cross-sector leaders have the skills, capabilities and a shared approach for translating their shared vision into a set of high-impact strategies is often overlooked as an essential investment, yet it is foundational to the long-term success of any community change effort.
For the past five years, The Rider-Pool Foundation, a locally-based philanthropist in Allentown Pennsylvania, has been investing in a deliberate effort to build collective impact capacity amongst a diverse cross-section of their community's leaders. This webinar will profile the early results of Rider-Pool's Collective Impact Fellows Initiative.
Join Ron Dendas and Ed Meehan of The Rider-Pool Foundation as they share the thinking behind this innovative and intentional investment in the "how" of Collective Impact and how it has been a catalyst for innovative community initiatives that are having a positive impact on the well-being of their community. Hear about the lessons being learned from the CI Fellows' Initiative and some early thoughts of what's next as this investment in innovation and learning continues to evolve.
Guests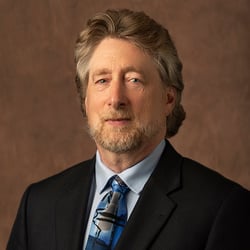 Ron Dendas, MS
Ron Dendas is a Program Officer for The Dorothy Rider Pool Health Care Trust and The Rider-Pool Foundation. He co-creates grants that use place-based strategies and cross-sector partnerships to improve community well-being by addressing social determinants such as housing, access to physical and behavioral health care, and education. At the center of this work is The Rider-Pool Collective Impact Fellowship, an innovative leadership development movement that builds the capacity and connectivity between numerous non-profit and public sectors.
Mr. Dendas received a Bachelor of Science degree in Criminal Justice from St. Anselm (New Hampshire) College, a Master of Science in Human Organization Science from Villanova University and is an American Hospital Association Creating Healthy Communities Fellow.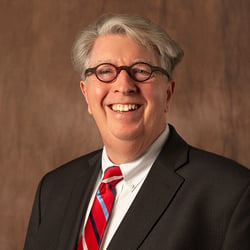 Ed Meehan, MPH
Since 1983, Edward F. Meehan, MPH, has served as the Executive Director of two philanthropies with combined assets of more than $90 million in the Lehigh Valley region of eastern Pennsylvania: The Dorothy Rider Pool Health Care Trust and The Rider-Pool Foundation. In this capacity, he works closely with Lehigh Valley Health Network to enable it to be a superior regional hospital and have a demonstrable, dramatic and sustained impact on the health of the citizens of the region.
Mr. Meehan has led The Rider-Pool Foundation toward a larger goal of building community through work in human services, the arts, public education, and community development. The establishment of Building 21 in the Allentown School District, development of The Promise Neighborhood of the Lehigh Valley, and creation of the Collective Impact Fellowship are prime examples of this work. He has served on numerous national, state, and local not for profit boards focused on community health, philanthropy, education, the arts, and children's services.
Mr. Meehan is from Lower East Side of New York City and attended Stuyvesant High School, a public math and science school for gifted students. He was a Community Health Education major and Communications minor at Hunter College (CUNY) where he graduated magna cum laude. He earned a Master of Public Health degree from The University of North Carolina at Chapel Hill, supported by a U.S. Public Health Service scholarship. He served in the National Health Service Corps from 1978-81, when he requested to work as Statewide Coordinator of Health Education in the Bureau of Maternal and Child Health in the Alabama State Health Department.
Host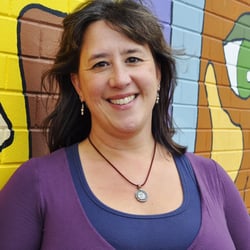 Sylvia Cheuy
Sylvia is a Consulting Director of the Tamarack Institute's Collective Impact Idea Area and also supports Tamarack's Community Engagement Idea Area. She is passionate about community change and what becomes possible when residents and various sector leaders share an aspirational vision for their future. Sylvia believes that when the assets of residents and community are recognized and connected they become powerful drivers of community change. Sylvia is an internationally recognized community-builder and trainer. Over the past five years, much of Sylvia's work has focused on building awareness and capacity in the areas of Collective Impact and Community Engagement throughout North America.