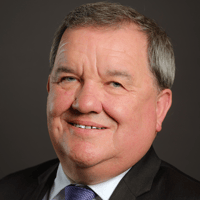 Hon. Shane Simpson
Born and raised in East Vancouver, Minister Shane Simpson has lived, worked, and engaged in community-building activities in his community since 1971.
In his professional career, Shane has worked as the director of policy and communications for Smart Growth BC, chair of the Vancouver City Planning Commission, and instructor in the Community Economic Development program at Simon Fraser University, executive director of the Worker Ownership Resource Center, legislative coordinator for the Canadian Union of Public Employees, co-ordinator and fundraiser for the Ray Cam Cooperative Center, executive assistant to former Vancouver East MP Margaret Mitchell, and as a self-employed consultant on business and economic development for labour, co-operative and non-profit groups.
In 2002, Shane was the recipient of the Queen's Golden Jubilee Medal for his contribution to community. In 1992, he was awarded the Governor General's 125th Anniversary Commemorative Medal for Community Service.
Shane and his partner Cate Jones have one adult daughter, and have lived in the Burrardview neighbourhood of Vancouver Hastings since 1989.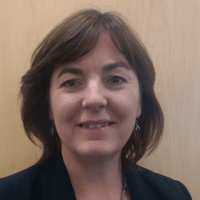 Catherine Scott
Catherine Scott is Director General, Community Development and Homelessness Partnerships Directorate at Employment and Social Development Canada (ESDC). As well as her responsibilities in providing policy direction for the New Horizons for Seniors Program, the Social Development Partnerships Program and the Homelessness Partnering Strategy, Catherine is the co-chair of the co-creation Steering Group that is developing the Government of Canada's Social Innovation and Social Finance Strategy.
Catherine has been an Executive within ESDC since 2009 and has worked in several federal departments on issues as diverse as official language policy and regulatory reform. Catherine was born in Northern Ireland and holds an M.A. in International Relations from Université Laval. She lives in Gatineau, Québec with her husband and son.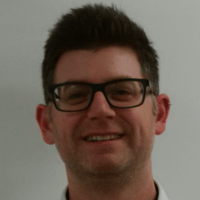 Colin Spencer James
Colin Spencer James is the Senior Director of Social Policy Development in Employment Social Development Canada. Prior executive positions in the federal public service have included Director of Operations in Intergovernmental Affairs at the Privy Council Office and Director of Policy and Program Design for the Temporary Foreign Worker Program. Earlier in his public service career he worked on Indigenous labour market and health issues, and was an executive advisor to the Deputy Minister of Health.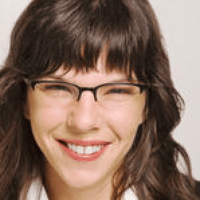 Councillor Andrea Reimer
Inspired by Mayor Gregor Robertson's leadership to join Vision Vancouver, Councillor Andrea Reimer was first elected to Vancouver City Council in 2008. She ran on a campaign of three big ideas: Greenest City on Earth, a City of Compassion and Opportunity and a City of Strong Neighbourhoods. She was re-elected in 2011 and 2014.
Reimer served as a School Board member with the Green Party from 2002–2005. In her spare time, she advocates for electoral reforms that produce fairer electoral results and remove barriers to the election of women. In 2007 she was chosen to be trained by Al Gore to deliver his An Inconvenient Truth powerpoint presentation to local audiences. A long time supporter of sustainability, community economic development and social justice, Reimer also volunteers with many community organizations.

Al Etmanski
Al Etmanski is a community organizer, social entrepreneur and author. He is a founding partner of Social Innovation Generation (SiG) and BC Partners for Social Impact. As co-founder of Planned Lifetime Advocacy Network (PLAN) he proposed and led the campaign to establish the world's only disability savings plan - the RDSP. Al is an Ashoka fellow, and a faculty member of John McKnight's Asset Based Community Development Institute (ABCD). He was recently awarded the Order of Canada and the Order of British Columbia.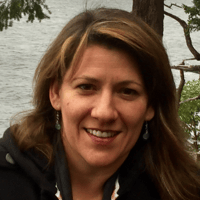 Darcy Riddell
Darcy Riddell is Director of Strategic Learning with the McConnell Foundation, where she is responsible for developing strategic learning processes that support initiatives with a wide range of social and environmental goals from Reconciliation to healthy food systems to innovative cities to climate change solutions.
Over the last 20 years she has played diverse roles as a strategist, convener, campaigner and facilitator to advance social change and sustainability. She has worked across sectors with non-profits, environmental advocacy organizations, foundations, business, labour, universities and government, bringing a potent mix of strategy, transformative process design and systems thinking to generate innovation. She has a PhD in Social and Ecological Sustainability focused on disruptive innovation in the Great Bear Rainforest and Boreal Forest Agreements, and specifically on the roles individuals can play in transformative change. She has published on evaluation, systems change strategies and scaling up, out and deep. Darcy co-designed and teaches in a Certificate in Social Innovation at SFU in Vancouver, where she lives with her two children.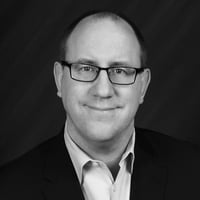 Mark Cabaj is President of the consulting company From Here to There and an Associate of Tamarack - An Institute for Community Engagement. Mark has first-hand knowledge of using evaluation as a policy maker, philanthropist, and activist, and has played a big role in promoting the merging practice of developmental evaluation in Canada.
Mark is currently focused on how diverse organizations and communities work together to tackle complex issues, on social innovation as a "sub-scene" of community change work, and on strategic learning and evaluation. While studying the Solidarity movement in Krakow, Poland, in mid-1989, Mark experienced a variety of tumultuous events that signalled the end of communism in Eastern Europe. He stayed to experience the rebirth of the region and worked as an Investment Advisor in Poland's Foreign Investment Agency, the Foreign Assistance Coordinator for Grants in the new Ministry of Privatization, and the Mission Coordinator for the creation of the United Nations Development Program's first regional economic development initiative in Eastern Europe.
Back in Canada, Mark was the Coordinator of the Waterloo Region's Opportunities 2000 project (1997-2000), an initiative that won provincial, national and international awards for its multi-sector approach to poverty reduction. He served briefly as the Executive Director of the Canadian Community Economic Development Network (CCEDNet) in 2001. From 2002 to 2011, he was Vice President of the Tamarack Institute and the Executive Director of Vibrant Communities Canada. Mark lives in Edmonton, Alberta (Canada) with his wife Leann and their children Isaiah and Zoë.
Wes Regan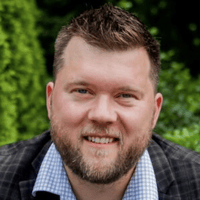 Wes Regan has worked in Community Economic Development since 2009 in a range of non-profit, post-secondary and government roles. As the City of Vancouver's CED Planner Wes develops and oversees policies and strategies addressing poverty, economic inclusion, retaining and developing healthy neighbourhood shopping areas, supporting capacity building for micro-enterprise and social enterprise, and engages in strategic analysis of economic development barriers and opportunities in the city.

Wes is past Director of the Community Economic Development Program at Simon Fraser University, where he also completed his undergraduate degree in human geography and his master's in urban studies. Passionate about urban public policy and innovation he is a member of the Federation of Canadian Municipalities' Innovation Network and serves as the Green Party of Canada's Critic for Urban and Municipal Affairs. His writings on economic development, sustainability and public policy appear in The National Observer, The Province, The Georgia Straight and other publications.

From 2011 to 2015 Wes served as the incorporating Executive Director of Hastings Crossing BIA, Canada's first Business Improvement Association with a social innovation and social inclusion mandate. As such he's a bureaucrat with a deep appreciation for entrepreneurship and he continues to work at cultivating his own abilities as an 'intrapreneur' in the public sector.
Shakira Miracle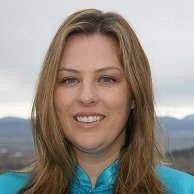 Shakira's career spans more than 16 years and three countries in the nonprofit and government sectors. She is currently the Coordinator of Vibrant Abbotsford, an initiative that champions and implements poverty reduction strategies in Abbotsford, BC. Shakira holds a Bachelor's degree in Political Science from the University of British Columbia and a Master's degree in Business Administration with an Emphasis in Nonprofit Administration from Hope International University. She also has served on numerous Boards, including a credit union and a community school society in Abbotsford, BC.
Shakira was part of the team that launched a foundation in BC. She was also one of the first foreigners to work directly for a Chinese provincial government to attract direct foreign investment and later launched an english language magazine in the provincial capital. Shakira later worked in fundraising for numerous nonprofit organizations in Santa Barbara, California and New York City, New York. Before moving back to Canada, Shakira was the Director of a French-based nonprofit serving marginalized children in China.
Based in Abbotsford, BC, Shakira tries to hang on tight as she navigates parenthood, politics, and a passion for inclusive and effective public policy.
Kiri Bird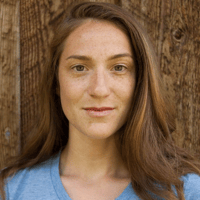 Kiri Bird is a process designer, strategist and facilitator of collaborative systems change initiatives. Kiri is founding Manager of the Local Economic Development Lab (LEDlab), an initiative of Ecotrust Canada and RADIUS at Simon Fraser University. LEDlab is a place-based social innovation lab in Vancouver's Downtown Eastside, which incubates community-driven solutions for a more vibrant and inclusive local economy. In 2016 LEDlab was the recipient of the RECODE-Cities for People Civic Innovation Award, and in 2018 the City of Vancouver's Healthy City for All Leadership Award. Kiri has a background in communications, community engagement and economic development both locally and internationally. She holds a Master's degree in Resource and Environmental Management and Planning from Simon Fraser University, and is passionate about addressing inequities and advancing happiness, well-being and resilience in cities.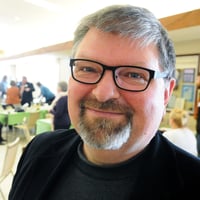 Paul Born
Paul Born is the Co-CEO of Tamarack Institute where he is creating Vibrant Communities and leads the national networks, Cities Reducing Poverty and Cities Deepening Community. The author of four books, including two Canadian best sellers, Born is a faculty member of John McKnight's Asset Based Community Development Institute (ABCD) and a senior fellow of Ashoka, the world's largest network of social innovators.

Paul grew up in the Fraser Valley of British Columbia as the son of Mennonite refugees. This in part is what made him deeply curious about and engaged in ideas that cause people to work together for the common good, work that he describes as collective altruism. He holds a Masters degree in Leadership and specializes in helping organizations and communities to develop innovative ideas that motivate people to collaborative action.

Paul is a motivational speaker, and large-scale community change facilitator. He resides in Waterloo, Ontario.
Adam Vasey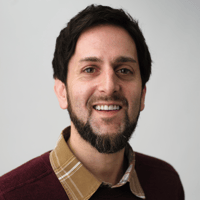 Adam Vasey is Director of Policy, Learning and Evaluation with Vibrant Communities. He brings to this position a passion for using policy and systems changes to reduce poverty and build equitable, inclusive communities.
Prior to joining Tamarack, Adam spent eight years as Director of Pathway to Potential, Windsor-Essex County's Poverty Reduction Strategy, and more recently as Director of Advocacy, Outreach and Education with the Downtown Mission in Windsor. While at Pathway to Potential, Adam was actively involved in the Cities Reducing Poverty network, which played a key role in accelerating the impact of local poverty reduction efforts.
Adam has a Master of Social Work degree and Bachelor of Laws degree from the University of Windsor, and a Master of Laws degree from Osgoode Hall Law School at York University. He is currently an instructor in the University of Windsor's MSW/JD and MSW for Working Professionals programs.
Adam is deeply committed to community building and enjoys volunteering with a variety of organizations that are involved in social justice work. When he is not working, Adam enjoys spending time with family and friends, getting out into nature, doing hot yoga, reliving childhood dreams through softball, and watching indie bands play in the Windsor/Detroit area. He currently calls Windsor, Ontario home with his partner Gemma and daughters Liana and Amara.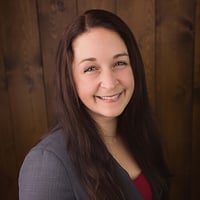 Alison Homer
Alison joined the Tamarack team in 2016, and currently serves as Manager of Learning and Western Cities with Cities Reducing Poverty. She has been involved with Vibrant Communities since 2012 through her previous role as Director of Vibrant Abbotsford.
Alison holds a Bachelor's degree in Psychology from the University of British Columbia and a Master's degree in International Community Health from the University of Oslo. She holds a Project Management Certification through the Project Management Institute, and is currently completing a Graduate Diploma in Public Policy and Program Evaluation through Carleton University.
Alison has researched predictors of HIV/AIDS risk behaviours in Nepal, and has worked with Provincial AIDS Committees in Papua New Guinea to design and roll out a national data management system. She has supported individuals experiencing poverty, homelessness, addiction, and mental illness through Homelessness Outreach work in Vancouver's Downtown East Side, people with disabilities in the UK, and people living with HIV/AIDS in Uganda.