Co-design in Collaboration - Moving from Buy In to Shared Ownership
Date: July 26, 2018
This webinar is being pre-recorded to accommodate our international guest. Registrants will be able to submit questions to our speakers when you register for the webinar. A recording of the presentation, including Q&A, will be emailed directly to you on July 26, 2018.
Speakers: Max Hardy and Liz Weaver
One of the most pressing collaborative challenges is to fully engage the participants around the table in the process. Too often, the collaborative effort has too few leaders and too many followers. In this webinar, Max Hardy and Liz Weaver will explore the key concepts to navigate the people and process factors of collaboration. Max will discuss The Power of Co – an approach which builds deep engagement and design practices into every collaborative step and moves groups from dilemma to impact, and will share examples of how co-design is transforming community efforts across Australia.

This webinar is part of the 2018 Community Change Festival series. Ideas and concepts for the webinar are drawn from a recently released paper by Liz Weaver titled Creating Containers and Co-Design – Transforming Collaboration.

Learn more and register for the 2018 Community Change Festival
Speakers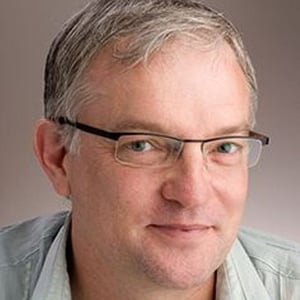 Max Hardy, Max Hardy Consulting, Australia
Max works with leaders and organizations to achieve results through collaboration. He focuses on their toughest and most complex projects while building their ongoing capacity to collaborate and engage, across their organization, with other organizations/stakeholders, and with their communities of interest.
Working as a coach, facilitator, process designer, trainer and strategic advisor, his approach is to work with people where they are at, understand their unique, and not so unique, challenges, and to co-create new ways of responding to those challenges. For more information, visit http://maxhardy.com.au/
Liz Weaver, Tamarack Institute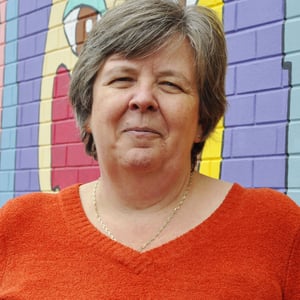 Liz Weaver is the Co-CEO of Tamarack Institute where she is leading the Tamarack Learning Centre. The Tamarack Learning Centre has a focus on advancing community change efforts and does this by focusing on five strategic areas including collective impact, collaborative leadership, community engagement, community innovation and evaluating community impact. Liz is well-known for her thought leadership on collective impact and is the author of several popular and academic papers on the topic. She is a co-catalyst partner with the Collective Impact Forum and leads a collective impact capacity building strategy with the Ontario Trillium Foundation.

Liz is passionate about the power and potential of communities getting to impact on complex issues. Prior to her current role at Tamarack, Liz led the Vibrant Communities Canada team and assisted place-based collaborative tables develop their frameworks of change, and supported and guided their projects from idea to impact.