Building Social Capital Through Community Development
Date: January 29, 2020 12:00-1:00 pm ET
Speaker: Jennifer DeCoste

What do you do once you have mapped out the assets in your community? How can you engage residents to share their gifts and talents? We would like to introduce you to a model of community development that uses folk school classes to draw people together in community and reduce the impact of social isolation.

LifeSchoolHouse is the only known barter-based folk school model in the world. Hosts are volunteers who offer space for the gatherings, facilitators are unpaid members of the community who offer to teach woodworking, cooking, preserving, and arts-based programming who agree to be compensated by barter items or gifts brought by the class attendees.

Join us for this discussion as we discover this new model of community development through stories of how it has been done, and how can you bring it to your neighbourhood.
Speaker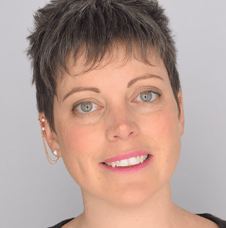 Jennifer DeCoste, Founder, LifeSchoolHouse
Jennifer is dedicated to work that builds greater resiliency across Atlantic Canada and trusts intuitive, emergent leadership. Jennifer is working to curate an ecosystem for social changemakers in Atlantic Canada with WeavEast: a platform for connecting and working together in a more regionally collaborative way. She is committed, personally and professionally, to amplifying important work that is growing in the Atlantic region and reaching out into the world.

Jennifer is also the founder of Life.School.House: a network of interconnected adult folkschools that represent a rebirth of the cooperative People's Schools movement made famous by the Antigonish Movement in Nova Scotia and aligned with the Grundtvigian Folk High Schools in Denmark. She lives in Dartmouth NS with her husband, two boys, and a cat who rules them all.