Building Readiness through the Collective Impact Feasibility Framework
Date: February 20, 2018 | 1:00-2:00p.m. EST
Guest: Robert Albright, Director of Programs, Collective Impact Forum, FSG
Host: Liz Weaver, Co-CEO, Tamarack Learning Centre, Tamarack Institute
Collective Impact (CI) is more than having a good idea, it is about convening community leaders around a complex problem and then trying to move the needle on that problem. Community readiness is a critical factor in determining whether a Collective Impact effort will be successful. The Collective Impact Feasibility Framework is a useful approach for considering the nature of the problem being tackled and the community pre-conditions which are essential to Collective Impact efforts.

Join Liz Weaver and Robert Albright from the Collective Impact Forum as they explore the CI feasibility framework. Come with your questions about early stage Collective Impact efforts and how to build them for success from the formative stages.
Speakers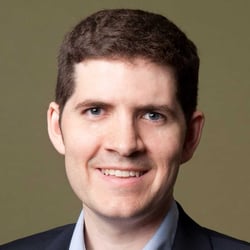 Robert Albright
As director of programs at FSG, Robert leads the funder community of practice for the Collective Impact Forum, an initiative of FSG and the Aspen Institute Forum for Community Solutions. Robert has conducted various workshops and spoken at local, regional, and national convenings on Collective Impact. Prior to joining the Collective Impact Forum, Robert led numerous consulting engagements with FSG, including a Collective Impact project focused on economic competitiveness in Ohio, the development of a strategic learning and evaluation system for a women's health foundation in Texas, a retrospective evaluation for a health care access funder in Florida, and a year-long project to improve an urban school district's academic outcomes and fiscal sustainability. Other recent clients include the Bill & Melinda Gates Foundation, Ford Foundation, National Summer Learning Association, and Rockefeller Foundation.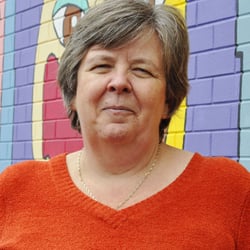 Liz Weaver

Liz Weaver is the Co-CEO of Tamarack Institute where she is leading the Tamarack Learning Centre. The Tamarack Learning Centre has a focus on advancing community change efforts and does this by focusing on five strategic areas including collective impact, collaborative leadership, community engagement, community innovation and evaluating community impact. Liz is well-known for her thought leadership on collective impact and is the author of several popular and academic papers on the topic. She is a co-catalyst partner with the Collective Impact Forum and leads a collective impact capacity building strategy with the Ontario Trillium Foundation.

Liz is passionate about the power and potential of communities getting to impact on complex issues. Prior to her current role at Tamarack, Liz led the Vibrant Communities Canada team and assisted place-based collaborative tables develop their frameworks of change, and supported and guided their projects from idea to impact.
Resources
- Check out the Collective Impact Feasibility Framework