Date: Thursday, April 28, 2016
Time: 12:00 pm - 1:00 pm EST
Speaker: John McKnight, Peter Block and Walter Brueggemann
Our seduction into beliefs in competition, scarcity, and acquisition is producing too many casualties. An Other Kingdom provides a new narrative, a shift in our thinking and speaking, to take us out of a culture of addictive consumption into a place where contract is replaced by covenant, consumption is replaced by neighbourliness, and our time is reclaimed as our own.

Please join authors Peter Block, Walter Brueggemann, and John McKnight for an intimate conversation about their new book An Other Kingdom. Discover what has inspired them to write this book together and explore their vision for their proposed paradigm shift.


About John McKnight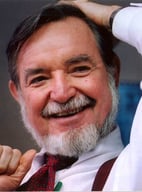 John McKnight is a founder and co-director of Asset-Based Community Development Institute, whose graduates -- including both Michelle and Barack Obama -- continue to have impact strengthening communities and neighbourhoods around the world. In 2013, John was awarded an Honourary Docorate from the University of Waterloo in recognition of his innovative work. For three decades John has researched social service delivery systems, health policy, community organizations and neighbourhood policy. He is the author of The Careless Society and co-author of Building Communities from the Inside Out and The Abundant Community. John serves on the Boards of several national organizations that support neighbourhood development and he remains tireless in his recognition and championing of citizens -- and their capacity to care for one another -- as an essential resource in the work of building better communities and neighbourhoods.
About Peter Block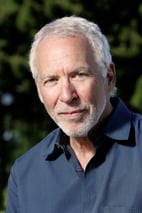 Peter Block is an author and citizen of Cincinnati, Ohio. He is a partner in Designed Learning, a training company that offers workshops designed to build the skills outlined in his books. He is the author of Flawless Consulting, Stewardship, The Answer to How Is Yes, Community: The Structure of Belonging, and The Abundant Community, with John McKnight. Peter serves on the boards of Elementz, an urban arts center, and LivePerson, a provider of online engagement solutions. His work is in the restoration of communities and creating a world that reclaims our humanity from the onslaught of modernism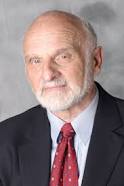 About Walter Brueggemann
Walter Brueggemann is William Marcellus McPheeters Professor Emeritus of Old Testament at Columbia Theological Seminary. He is a past president of the Society of Biblical Literature and an ordained minister in the United Church of Christ. He has recently written Disruptive Grace (Fortress Press) and David and His Theologian (Wipf and Stock).