The Learning Agenda


April 17-19, 2018
This is a rare opportunity for you to learn from two of the world's top trainers in Asset-Based Community Development for their first time together in Canada. Healthy Neighbourhoods is a three-day opportunity to learn the fundamentals of Asset-Based Community Development with a focus on Neighbourhood Development and Community Health.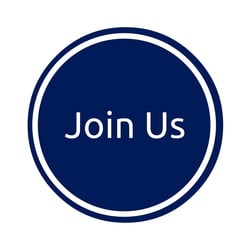 An Experience to Embrace
We will be gathering in the atrium in beautiful Victoria park just minutes from hotels and world class restaurants. The park is a true gem and the facility is an easy walk from the bus station and minutes by taxi or Uber from the train station. Shuttles from the Toronto airport can take as little as 50 minutes and there are train connections from the airport to downtown Toronto and then directly to Kitchener daily.
Each morning we will hear from two world renowned keynote speakers. These speakers will be supported by community story telling and art, poetry and music. Tamarack will be the learning agenda host and will bring a deep understanding of cogenerative learning to the space. This will include facilitated small and large group conversations and creative design features that include a learning wall, active twitter feeds, a learning commons and much more.
Lunch and three breaks are included in your conference fee and will be provided by community enterprises that specialize in locally sourced foods. As we are in the centre of a park there will be plenty of time for walks or just sitting in a garden during breaks.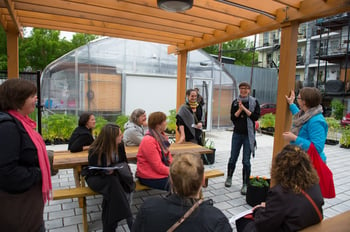 Each afternoon we will break into three groups. Two groups will be invited to get onto buses and will be taken on experiential learning excursions where we will combine tours and lectures from speakers who actually do the work of ABCD daily. One group will stay at the Pavillion in Victoria park for advanced workshops from our keynotes and other world class trainers. We will end at noon on day three.
A snapshot of what you will learn: (stay tuned for workshops and a full list of speakers)
Learn to facilitate a Capacity Inventory
1. Skills Information: lists the many skills that a person has gained at home, work, in the community, or elsewhere. Examples of these skills can include internet knowledge, hair-cutting, listening, wallpapering, carpentry, sewing, babysitting, etc.
2. Community Skills: lists the community work in which a person has participated to determine future work they may be interested in.

3. Enterprising Interests and Experience: lists past experience in business and determines interest in starting a business.

4. Personal Information: lists minimum information for follow-up.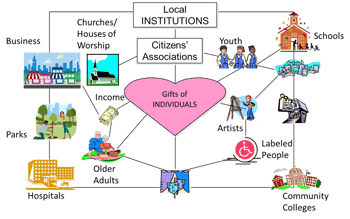 Learn about Asset-Mapping
There are five key assets in any given community: individuals, associations, institutions, physical assets, and connections. These assets are broken down into three categories: Gifts of individuals, Citizens' Associations, and Local Institutions. Asset maps are used in lieu of needs maps which focus solely on negative aspects of communities. Asset maps, on the other hand, focus on community assets, abilities, skills, and strengths in order to build its future.